Many thanks to all who donated for World Homeless Day at Bunscoil McAuley Rice today!
Christmas Show Dates 2019:
Tuesday, December 3rd:  5th/6th Class Show
Tuesday, December 10th: 3rd/4th Class Show
Thursday, December 12th: 1st/2nd Class Show
Planning sought for major development at Bunscoil McAuley Rice!
We are planning a two storey extension to the west end of the existing school. The ground floor will consist of three SET rooms, one classroom with toilets, and an entrance hall.
The first floor will have one classroom with toilets, a library and storage. The stairs will also be reconfigured.
Externally, three disabled car parking spaces will be realigned.
Click to view our Active Schools Blog
Click to view GAA 5 Star Centre Of Excellence activities
International Day at Bunscoil McAuley Rice!
-A celebration of culture and diversity.
The Oscars at Bunscoil McAuley Rice!!
Our two 6th classes have been busy for the last number of weeks writing and shooting their very own films! Today they attended the Oscars where they got a chance to dress up, watch all of the films and win awards for their work!
Congratulations to the Bunscoil McAuley Rice Camogie team and all of their coaches -
Roinn A County Camogie Champions 2019!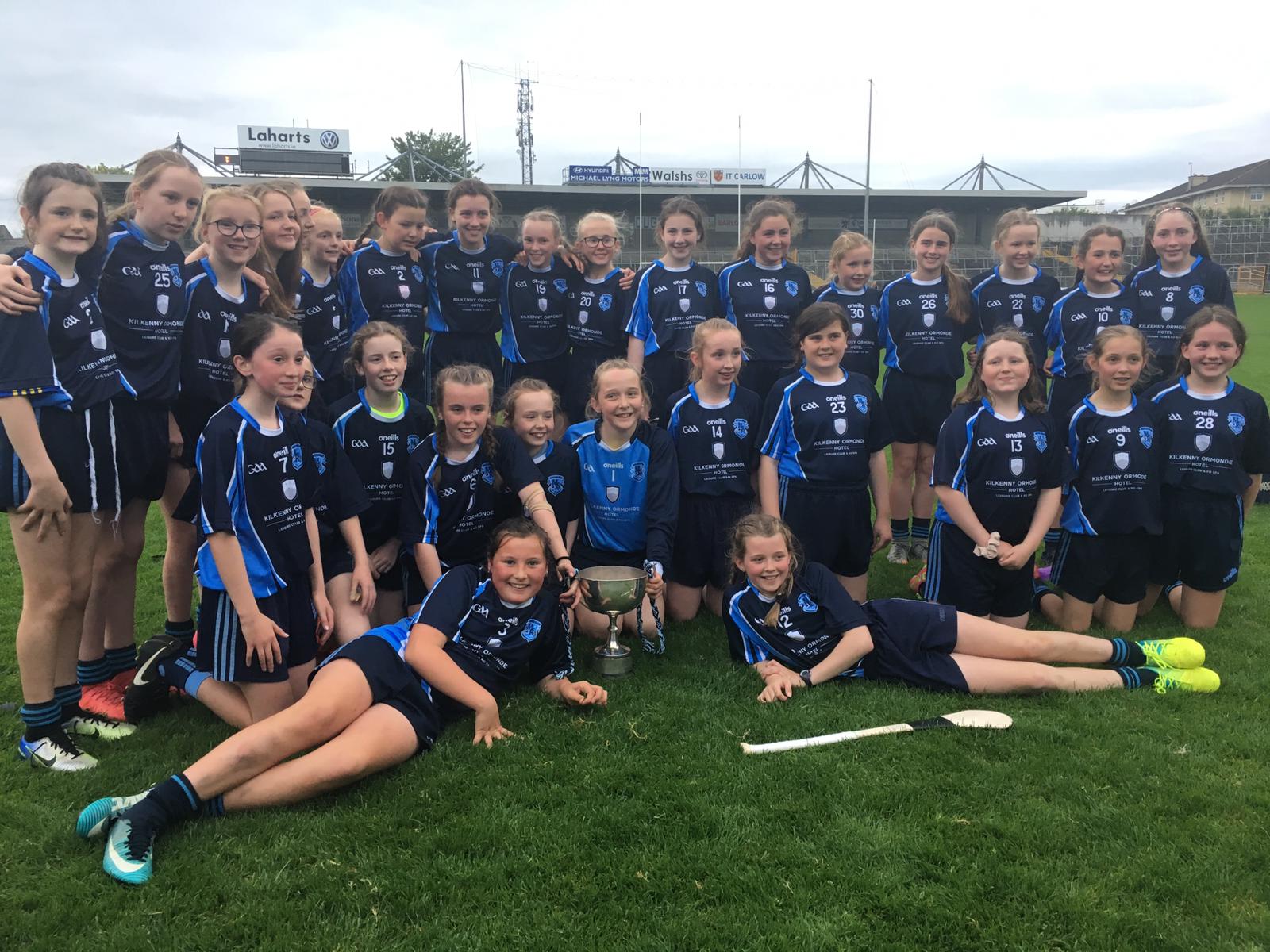 Bunscoil McAuley Rice received the Green Flag Award for Global Citizenship today!
Many thanks to our Green Flag co-ordinator, Mr. Ryan and the Green Flag committee for their great work in our school.
Members of our Student Council had a great day today with Ms. Murphy and Mr. Walsh in The Chocolate Garden of Ireland in Carlow!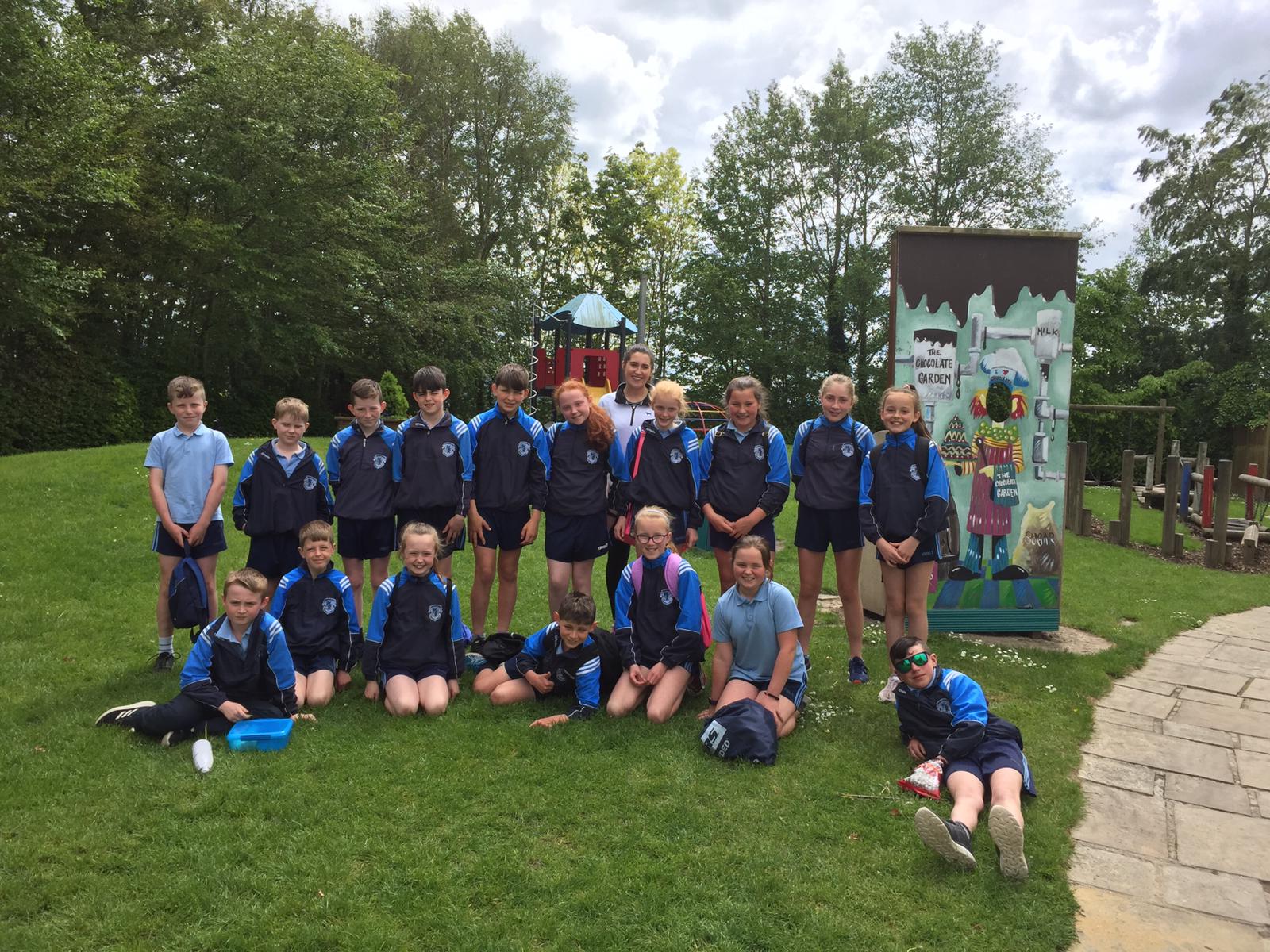 Congratulations to our girls' relay teams who won the freestyle and medley relays at the Leinster Swimming Gala. 
95 boys and girls from Bunscoil McAuley Rice had a fantastic day at the Coláiste Éamann Rís Soccer Blitz!! 
Congratulations to Ms. O'Sullivan and our Credit Union Quiz team who competed in the All-Ireland Final in the RDS!
Congratulations to our Girls football team, Mr. Connolly & Ms. Nolan who were runners-up in the FAI 5-a-side Football Tournament!
Tom and Eamonn from Fyffes Fit Squad were in today with Senior Infants and 5th Class going through all types of fundamental animal movements!
A Kilkenny crystal bowl from Callan,Co. Kilkenny was presented to President Donald Trump last night at The White House with the shamrock from the people of Ireland.Congratulations to Richard Clancy and Mary Clancy of Kilkenny Crystal!
Junior infants are 1 week into their Lenten promise to exercise every day!
Our infants had a great time in the library and playing in the park dressed as their favourite book characters this morning!
Eason Spelling Bee Champion!
Our 'Bring & Buy' sale today!!
Seó Faisean i Rang a Trí inniu!
We've just completed our first "Aldi Rugby for Schools" poster!
Leinster Rugby visited today with the Pro 14 and Champions Cup trophies!
Congratulations to Ms. O'Sullivan and our under 13 Credit Union Quiz team!
Over 250 Grandparents Celebrated Grandparents' Day!
Our new 700m Active Walkway!
Our annual school Book Fair organised by Khan's Book Shop is on Tuesday,28th and Wednesday,29th  May,2019.
Manger Mouse,Junior and Senior Infants!
A Midwife Crisis, 1st and 2nd Class!
A Christmas Toy Story,3rd and 4th Class!
John Leahy spoke to our two 6th classes today to launch the very worthwhile Be Smart, Don't Start Substance Awareness Program!
Visiting author,Frank Salmon, read for our first classes today!
Congratulations to our Girls' Football Team!
County Champions 2018!
Christmas Show Dates,2018:
3rd/4th Class Show: Wednesday,5th December
1st/2nd Class Show: Tuesday,11th December
Junior and Senior Infant Show: Thursday,13th December
5th/6th Class Show: Wednesday,19th December
Peace Proms 2019
Our school is participating in the Waterford Peace Proms on Sunday 10th February at 1pm in the WIT Sports Arena. There will be an exclusive ticket presale for schools and parents on Monday 5th November and tickets are available from www.peaceproms.com.
Presale prices are as follows: €15 Single ticket, €13.75 Group ticket (min 4 people).
The presale access code is WATSUN1PM
Tickets go on sale to the general public on Monday 12th November. Prices are as follows; €18 Single ticket, €15.50 Group ticket (min 4 people)
It is advisable to book early as tickets tend to book up very quickly. Tickets are only available through the Peace Proms website and a booking fee will apply.
 3rd class are celebrating Bookville with author,Alan Nolan today!

Confirmation 2019:
Confirmation Date: Thursday,2nd May
First Holy Communion 2019:
First Holy Communion Date:Sunday,26th May
Heritage in Schools expert,Lorraine O'Sullivan, is visiting our school today!
New Junior Infants, 2018